Friday, April 3, 2015 - 15:30
Press Release, Lhotse peak (8516m)
Alex Găvan – Expedition without Supplemental Oxygen to Climb Lhotse Summit (8516m)
Climber Alex Găvan, one of Romania's top performers at high altitude, has started Wednesday, April 1, 2015, a new expedition in the Himalaya to climb Lhotse peak (8516m) without supplemental oxygen and high-altitude porters.
The expedition will last about two months, with the ascent attempted from the Nepalese side of the mountain. Mt. Lhotse is the fourth highest mountain in the world, following Everest, K2 and Kangchenjunga, and it sits on the border between Tibet and Nepal. The summit is connected to Everest via the South Col, at over 8000 meters altitude.
"This is my third encounter with Lhotse. It taught me a lot, precisely since I haven't topped it so far. Lhotse showed me that reaching 8000m and deciding to return didn't mean that I gave up reaching for my dream. It was also a lesson in honesty to me – in how true I can be to myself and to others as a climber and a person, as much as it was a lesson in willpower. For this reason I go back to Lhotse joyfully", said Alex Găvan before his departure.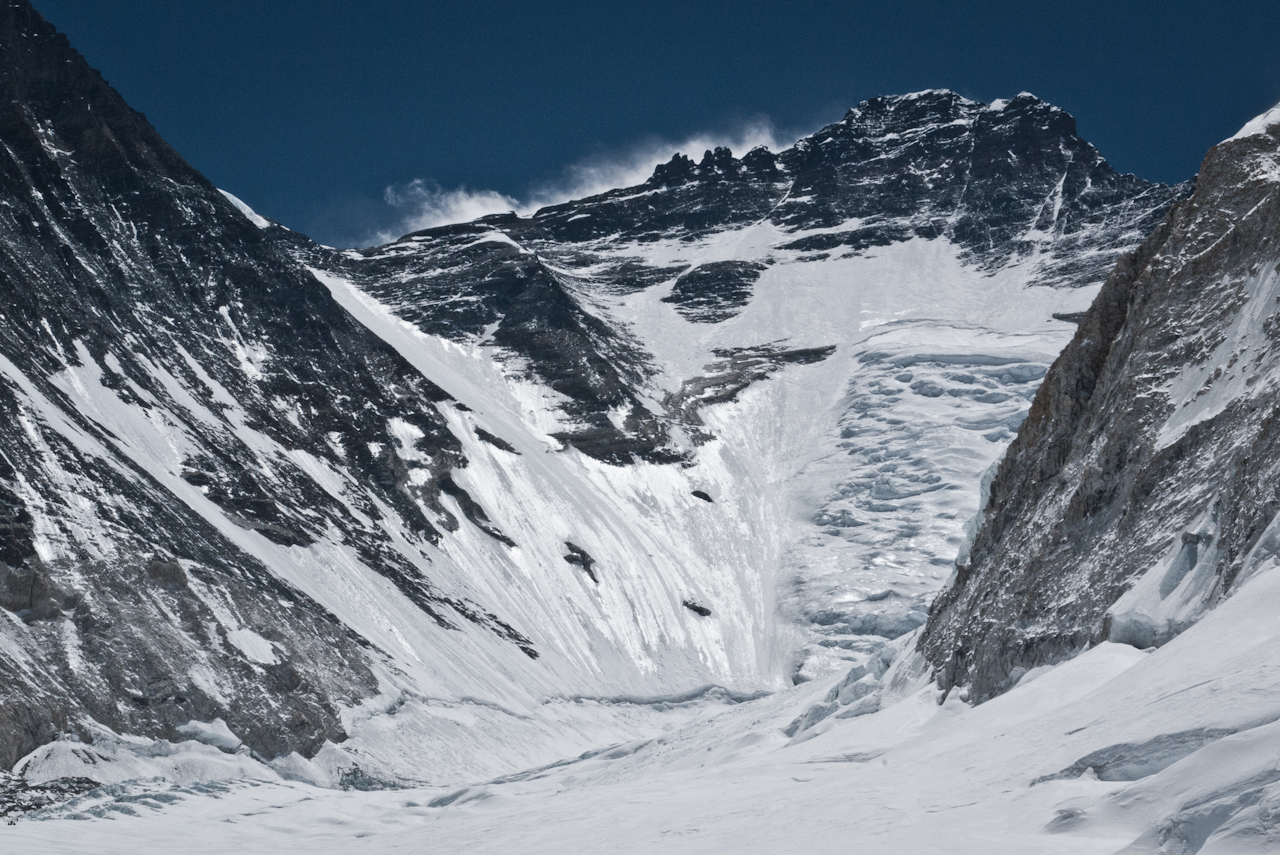 Varful Lhotse – 8516m vazut de la 6200m Foto: Alex Gavan
In 2012 the climber had two other attempts to ascent Lhotse. The first time, during the spring season, Alex had to return to the base camp from 7600m altitude following a lung infection developed while in the base camp. The second time, during the fall season, Alex Găvan and his partner Alexey Bolotov (Russia) had to turn back after reaching 8000m altitude in the final ascent night, due to heavily deteriorating weather.
This project was made possible by the support of: CertInvest (Main Partner), TotalSoft, (Partner),  Zitec (IT Partner), OMA Vision (Communication Partner), as well as Intercapital Invest, Accountess, World Class, Suplimente.ro, and Sanador (Supporters).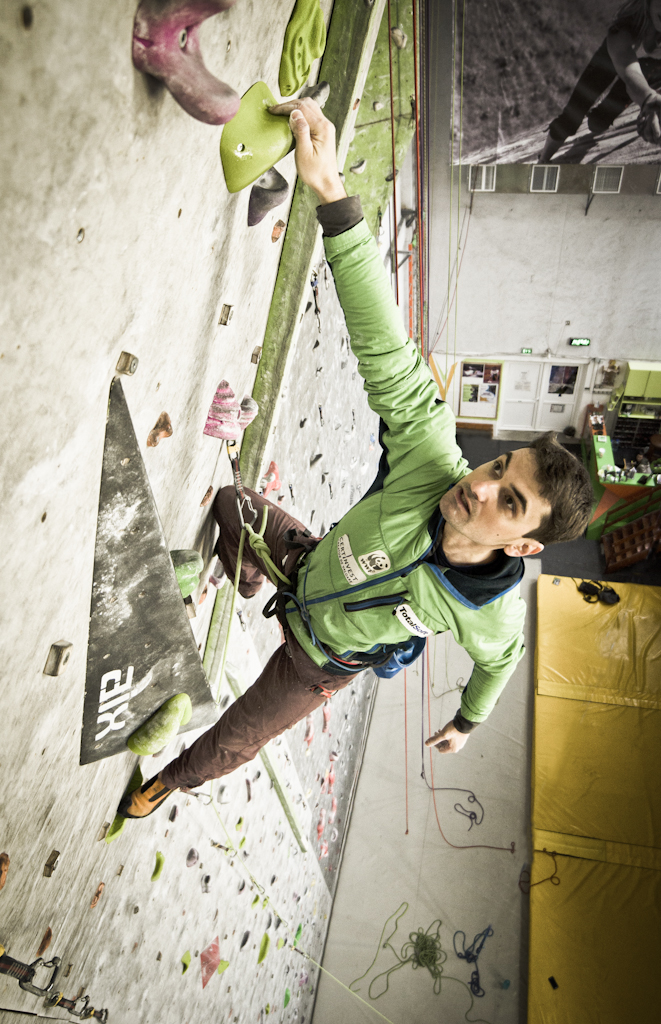 Alex Gavan, antrenament la sala Foto: George Stroie (Bivuac Media)
About Alex Gavan
One of Romania's top performers at high altitude and a promoter of climbing the highest mountains of the world 'by fair means', Alex Găvan has topped out by now six 8000m peaks in the Himalayas, without supplemental oxygen and high-altitude porters.
Three of the six peakswere climbed by Alex Găvan in premiere for Romania:  Shisha Pangma (8027m) – in 2013; Makalu ‐(8463m) – in 2008; Gasherbrum 1 (8068m) – in 2007
On Broad Peak (8047m) – in 2014, Manaslu (8156m) – in 2011, Cho Oyu (8201m) – in 2006, Alex achieved the second Romanian ascents. He is still the youngest Romanian who has climbed a 8000er - Cho Oyu, in 2006, at 24.  The summit videos of the previous ascents can be seen at this link http://alexgavan.ro.
Alex Găvan's performances have been rewarded with merits and distinctions: he is the recipient of the 2008 Gold Medal for Merit in Sport (Spain); was awarded twice The Romanian Sportsman of the Year in High Altitude Climbing (and has two more nominalizations for the same title) by the Romanian Federation of Mountaineering and Sport Climbing; he received the Best of ExploreresWeb award in 2008. Alex is a World Wildlife Fund Ambassador in Romania since 2011.
His philosophy is: 'Mountains are not to be climbed only with axes and crampons, which we can all have, but above all with humbleness. Climbing mountains Outside is climbing mountains Inside'.
About Ascents at Over 8000m
There are 14 peaks over 8000m in the world, ranging from 8027m (Sisha Pangma) and 8850m (Everest). All these mountains are in the Central Asia, in the border regions of Nepal, India, Pakistan, and China, in the Himalaya and Karakorum mountains. Over 95% of the ascents of peaks over 8000 meters are made without the use of supplemental oxygen.
At over 7000m, acclimatization becomes impossible and the human body is dying slowly by each second spent in that area, which climbers call 'the death zone'. At 8000m the concentration of oxygen is only one third of the one at the sea level, making surviving possible only for an extremely short period of time.
See the photos in digital format (for print) here